SWANA Young Professionals (YP)
Join a dynamic and progressive group of young professionals in the solid waste industry
SWANA Ontario Young Professionals are a group of individuals, aged 35 or under, who represent the future of the solid waste industry in Ontario.
The Ontario Chapter of SWANA proudly boasts the largest organized group of Young Professionals of any Canadian Chapter. This engaged group is open to any individuals under 35 working or studying  the waste management.
Connect with us on Twitter! @ontarioYPs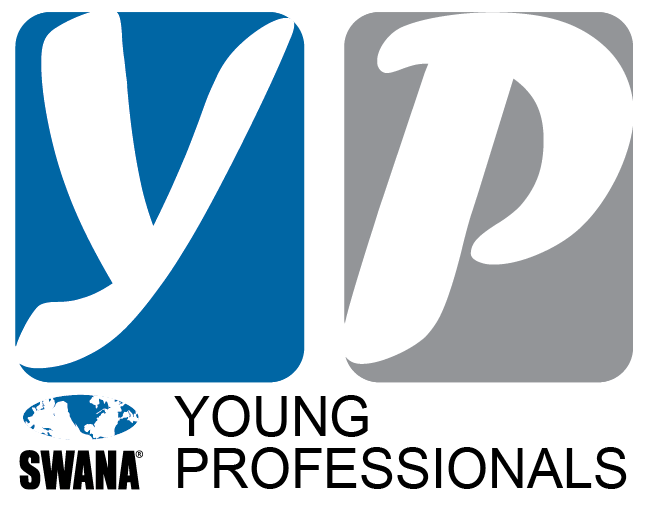 "Being a YP gives you a special opportunity to connect with both new and experienced professionals from all across the waste industry. I enjoy being a YP because the social and networking events promote collaborative learning amongst peers in an easy-going and relaxed environment."
— L. Quinn, Landfill Systems Technologist, City of Barrie
YPs are passionate about the environment, the solid waste industry, and helping each other succeed. Eager to offer advice, brainstorm ideas, develop solutions, share challenges and opportunities, and support each other.
WE ARE MOTIVATED
WE ARE COMMITTED
WE ARE THE NEXT GENERATION OF SWANA
Benefits of Joining SWANA Young Professionals (YP)
Our YP group is affiliated with both the SWANA Ontario Chapter and SWANA North America, and has numerous benefits including:
Access to educational workshops and events just for YPs.
Discounted SWANA Membership fees
Access to SWANA Chapter professional development courses
Information on special events and industry-leading conferences
Ability to network with other public and private sector YPs in Ontario
Exclusive tours of MRFs, SSO facilities, landfills, MHSW sites, and more
Opportunity to build industry knowledge by learning from experts
Opportunities to participate in fun and educational community events with other YPs
"Knowledge isn't always gained from books or reports — sometimes a conversation is the best way to transfer knowledge. Being a YP allows for the opportunity of transferred knowledge through social and networking events with people who have lots of industry experience."
— T. Shimkoff, Business Development, RWDI
YP Continuing Education Fund
SWANA Ontario is proud to offer a Continuing Education Fund to post-secondary students and current YPs.
This grant is open to young professionals in the waste industry who are looking to further their education and knowledge of the industry. It is intended for individuals who are unable to obtain funding from their employer in either the private or public sector.
The grant can be applied towards:
A Post-Secondary / Graduate course tuition fee
Industry-specific Training / SWANA Certification Courses
Attendance at Industry Events (workshops, trade shows, etc.)
For more information, and to apply, contact SWANA Ontario.
Goals of the Ontario Chapter Young Professionals
Recruitment, development, and involvement of YPs are critical to the future of SWANA — and the Ontario Chapter YPs are dedicated to helping each other advance professionally.
Our Regional Representatives and Steering Committee members are focused on the success of the SWANA YPs.
YP Steering Committee Members
Olivia Kwok, Region of Waterloo
Eileen Chen, Dillon Consulting
Nicholas Lidstone, Niagara Region
Arjun Krishnan, EFS Plastics .
Join SWANA Ontario Young Professionals today