SWANA Ontario Events
Educational and networking events with industry professionals
Waste Professionals Management Seminar series!
April 4-5th, 2023, held virtually from 10:00 am to 2:30 pm EST.
Designed to assist those managing waste industry programs and operations with knowledge to manage the challenges of the business side of waste. The industry is changing rapidly with new program goals being pushed by the government, as well as tightening economics and the need to accomplish more with the same amount of funding. 
Agenda Topics: 
Operational and Management Concerns and Opportunities- What lies ahead post the transition of the blue box?
Panel Moderator: Elena Mantagaris, Senior Advisor, StrategyCorp Inc.
Panelists: Sherry Arcaro, Director, National Supply Chain Services, Circular Materials
Ashley De Souza, CEO, Waste to Resource Ontario ( W2RO)
Fraser McDonald, VP, StrategyCorp Inc.
Karen Bieri, Certified Supply Chain Management Professional, 4 Procurement Services
Project Delivery Through Collaborative Contracting of Municipal Waste
Panelists: Wes Muir, Veolia
Geoff Capelle, Bird
Ed Ng, Ernst & Young
Jonathan Cocker, Partner, Borden Ladner & Gervais
Purchasing and Contracts- pricing scenarios within the scope of municipal purchasing requirements in a competitive market
Karen Bieri, Certified Supply Chain Management Professional, 4 Procurement
Use of Performance Metrics to Manage Contracts and Guide Change towards Performance Improvements
Renny Singh, Manager Contract Integration Management & Compliance, Solid Waste Management Services, City of Toronto
Evaluation of In-house and Contracted Delivery Services- Financial and Operational Differences
Daina Conley, Manager CRC Operations, Regional Municipality of Peel
The Journey, Opportunities and Challenges for a Newcomer  Penetrating into the Ontario Waste Sector
People Management -the New Hybrid staffing model
Emil Prpic, Region of Niagara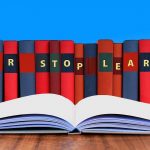 Links to the presentations of  the 2021 Canadian SWANA Safety Summit!
International Safety Data on the Solid Waste Industry Panel:
SWANA – Link
WorkSafe BC  – Link
Ontario Ministry of Labor, Training & Skills Development  – Link 
How Jurisdictions are Tracking Safety Data Panel: 
City of Calgary –Link
City of Toronto – Link
Impacts to Insurance Premiums From Safety Challenges – Link 
Innovations in Safety Plans at a Small Scale Waste Facility  –Link
Safety Improvement – A Large Scale Perspective  –Link
Hot Zone Plans – Safety Operations in High -Risk Areas – Link–
CCOHS Healthy Workspace Resources –Link
Take part in educational networking events throughout the year.
Open to all, our events are a great way to learn about advancements in the industry, connect with peers, tour facilities, and share ideas.
SWANA Ontario events include industry-focused conferences, trade shows, workshops, and social events.